Principal's Message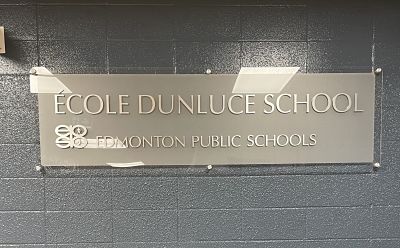 Dear Families of École Dunluce School,
We are embarking together on a new voyage, the 2021-2022 school year. It is my pleasure to be a part of this journey with you as principal of École Dunluce School. I join a strong team here at École Dunluce School with a long tradition of fostering the leaders of tomorrow within high quality learning and teaching environments.
We will continue to create a learning space where students are challenged and encouraged to own their learning, where students make goals and work towards achievement them. We understand that mistakes are a part of learning and students are supported in accepting them and learning through them. Believing that students learn best in a safe and caring environment we will all be charged with leading with kindness and empathy for all. We all have a part in creating a school we want to go to every day.
Effective communication is a staple of any partnership. Schoolzone is our communication hub. It houses all communication regarding important information and events, attendance, progress reports, notes from the teacher and principal. We encourage our families to check Schoolzone regularly. If needed, please contact the general office for your Schoolzone password.
As we are partners in the education of your child, please feel free to contact the school if you have any questions or concerns.
Best regards,
Anne Jordan
Principal